Tacha receives hit from, popular controversial journalist, Kemi Olunloyo, for exposing her cleavage in a photo while signing a new deal with Royal hair.
It is no longer news that, Kemi Olunloyo, have been attacking ex-bbnaija star, Natacha Akide, for one reason or another.
Kemi wrote that;
"Congrats on your wig company endorsement BIT Tacha!! Plssss pack your cleave in when signing an endorsement deal. It is a professional partnership".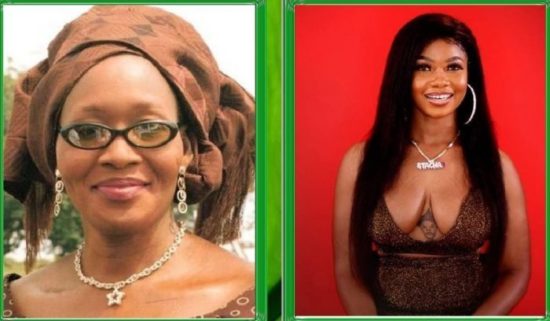 "Nobody is looking at your wig, everyone is looking at your cleavage and you are giving them an automatic license to criticize your breasts"
"In PR and marketing the product being endorsed is what you sell not your other body parts. Parents of young girls are watching".