It seems we are starting this new week with social media dragging and calling. This time the hit is on former BBNaija housemate, Cee-c.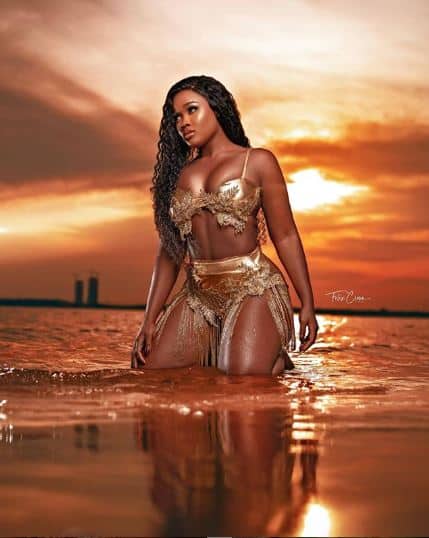 The social media troll started with a tweet from Cee-c with the caption;
"A leopard/leopardess never changes its spots… he /she just changes what tree he/she sleeps in or who he/she sleeps with..", she tweeted.
Reacting to her tweet, a Twitter troll, with the name blooming cruiser shade Cee-c in the comment section reminding her that Tobi had dumped her again for the second time and he is now dating Kim Oprah.
Read blooming tweets below;
"I am bored so let me watch you dumbos dance under my tweet. Eyaaaa Tobi has dumped you the second time again for Komoprah? No vex Peruzzi will take care of U
#strollsofftogoeatfreshfish.", the troll wrote.
Cee-c without hesitation replied;
"They should have dumped you in trash, to spare us all from your stupidity."
Cee-C response seems to get a bigger hit at the online bully, which has got her fans excited and happy.
See the banter post(s)below;