Another call out fight seems to be rocking the Instagram, this morning and it's an heads battle between blogger, Okoro Blessing and reality star, Ifu Ennada.
The blogger who is also known as a relationship expert, Okoro Blessing called out the former BBNaija star of "having a sharp mouth and trolling" over issues that was never made public.
Challenging the reality star, she warned that she is an extremist and will someday come for Ifu Ennada and put out all the dirty facts about her.
See Blessing's post;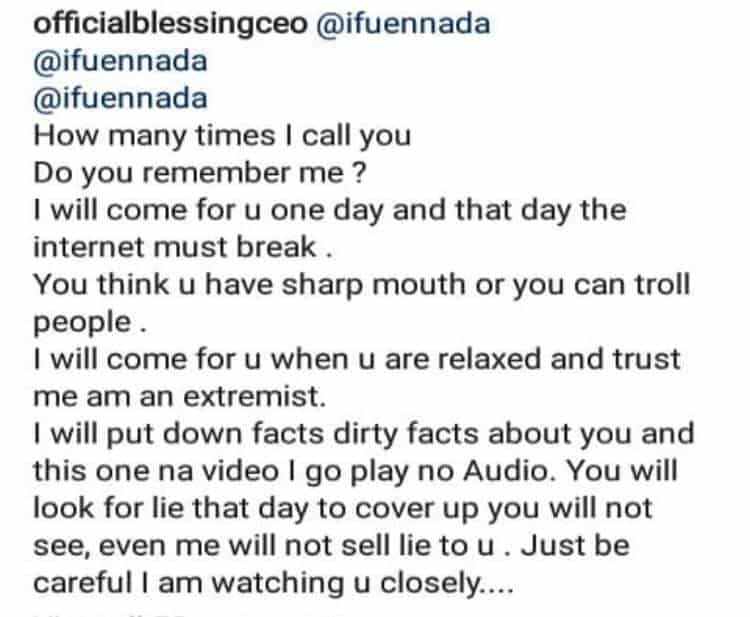 Without hesitating, the reality star, Ifu Ennada fired back at the relationship expert daring her to put out the dirty facts she claimed to have about her.
Ifu, in her defense revealed that she made a "mistake" and everyone now wants to take advantage of it to mess up her life.
Read Ifu's post below;